Webstercare Medication Management System for Aged Care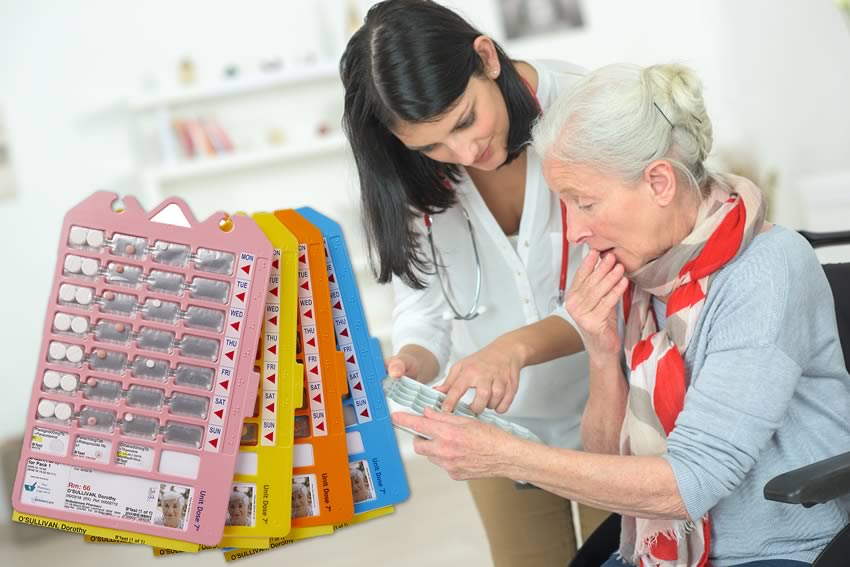 The Webstercare Medication Management System offers Blister Pack Multidose Packaging (more than one medication) OR Unit Dose Packaging (one medication per blister) that are ideal for use within the Aged Care sector.
Webstercare Medication Management System Features
Each pack contains 28 separate areas separated into doses taken at breakfast, lunch, dinner, bed on each day of the week.
Resident photo on the pack.
Pill image and description on the pack.
Multidose-all medications for one time period (i.e. breakfast) packed into same blister.
Unit Dose 7 System (one medication/one blister) enables a medication to be ceased or withheld without compromising the rest of the medications in the pack; therefore wastage of medication is reduced.
All PRN medication, antibiotics, Warfarin, and controlled drug (S8) medication can be packed
Computerised charts, signing sheets and patient profiles.
Comprehensive range of drug information reports.
Barcodes on packs enable us to maintain an audit trail for Packs.
Reporting function for MAC meetings, incidents, events, drug Usage.